Webdesign
Riva is a prestigious Italian boat industry, founded in the early 1950s
by the Italian industrialist Carlo Riva . Riva built its last boat in 1996. Since 1 May 2000,
Riva has been part of the Ferretti Group and manufactures luxury yachts. So I went for a dark blue
for the ocean aspect and a white for the clarity. I chose a script typography for my titles to have
a high-end handmade look of my sections and a sans-serif typography for my texts to
come in line with the current trends.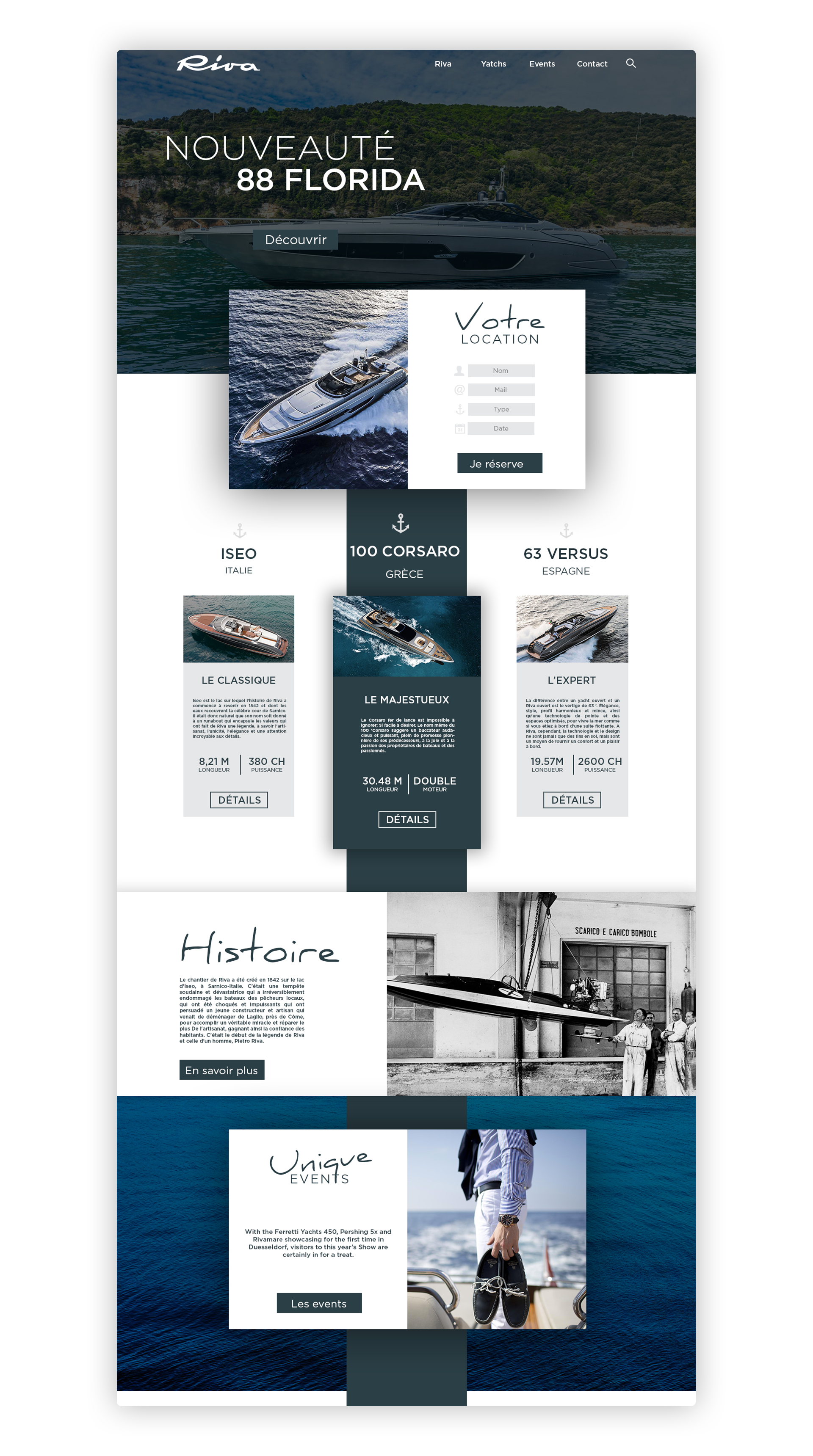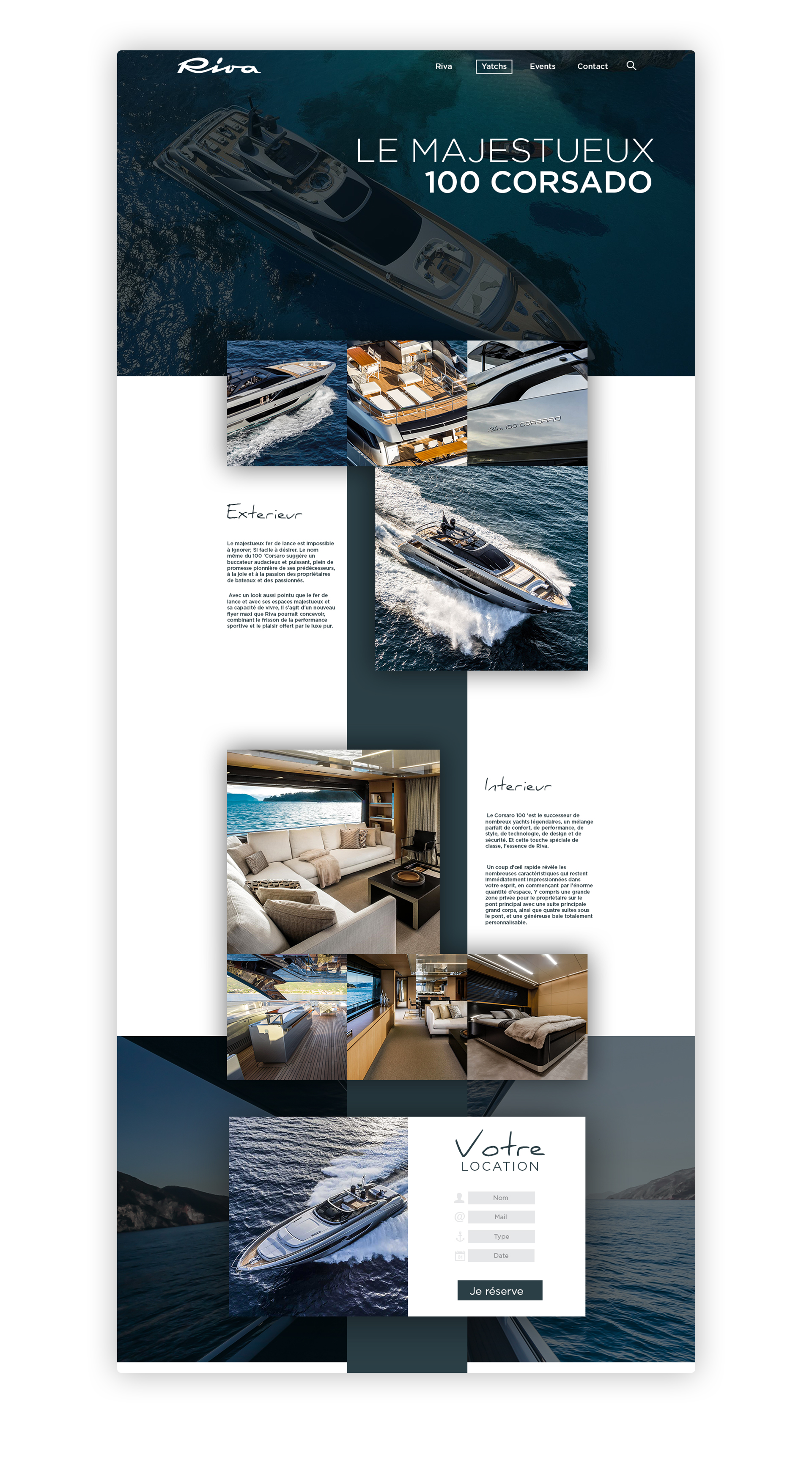 Landing Page
Creation of a landing page for the brand to promote their presence
at the Paris International Boat Show and set up a form to download the catalogue.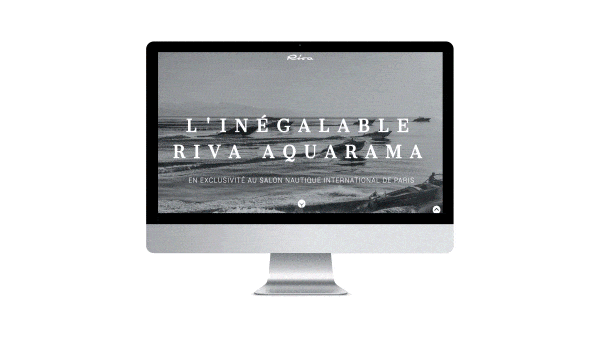 Promotional videos
Creation of two videos, one video to promote the restoration of 100 Riva Aquamara and another video to promote a competition to visit the Riva workshops.